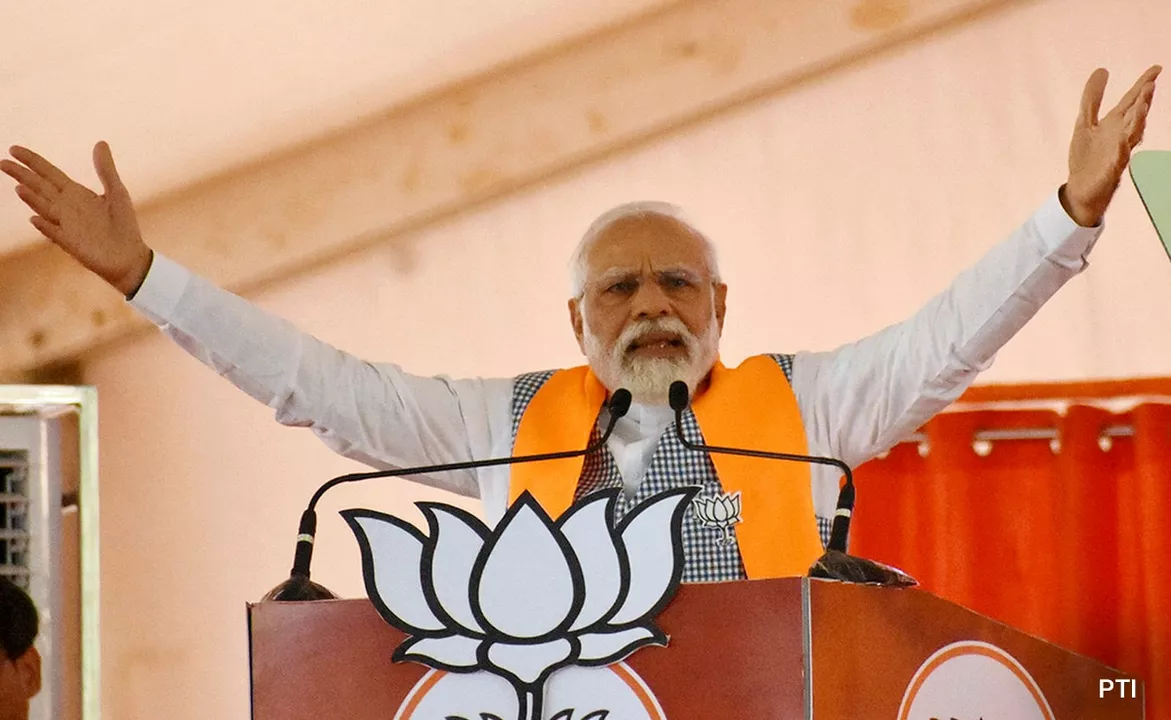 Understanding Modi's Vision for India
Before diving into the various aspects of Prime Minister Narendra Modi's reign, it is crucial to understand his vision for India. Modi's vision for the country revolves around three main pillars - development, good governance, and national security. These pillars have been the guiding force behind his numerous policies and initiatives, which have, in turn, impacted the nation in multiple ways.
Throughout this article, we will delve deep into the various dimensions of Modi's reign as Prime Minister and analyze if India has indeed benefited from his leadership. Let's go through ten significant aspects of his tenure.
Reviving the Indian Economy
One of the primary goals of Modi's government has been to revive the Indian economy. The government has made significant efforts to boost the country's economic growth by implementing various reforms, including the Goods and Services Tax (GST) and the Insolvency and Bankruptcy Code (IBC). These reforms have not only simplified the tax structure but also improved India's ease of doing business ranking.
Moreover, the government has also focused on attracting foreign investments and promoting the 'Make in India' campaign. As a result, the country has witnessed a substantial increase in foreign direct investment (FDI) inflows, creating numerous job opportunities for the youth.
Infrastructure Development
Infrastructure development has been a key focus area for Modi's government. The government has invested heavily in building roads, highways, ports, airports, and railways to boost connectivity across the country. The ambitious 'Bharatmala Pariyojana' and 'Sagarmala' projects exemplify the government's commitment to enhancing India's infrastructure.
Additionally, the government has also made significant strides in the power sector by ensuring 100% village electrification and implementing the 'Ujwal DISCOM Assurance Yojana' (UDAY) to improve the financial health of power distribution companies. These efforts have paved the way for sustainable and inclusive growth.
Digital Revolution
The 'Digital India' initiative has been one of the flagship programs of Modi's government. The initiative aims to transform India into a digitally empowered society and knowledge economy. The government has made tremendous efforts to promote digital literacy, digital infrastructure, and e-governance.
Additionally, the government has also encouraged digital payments and fintech innovations to promote financial inclusion and reduce corruption. The launch of the 'Unified Payments Interface' (UPI) and various digital payment platforms have revolutionized the way Indians transact, making the economy more transparent and accountable.
Social Welfare Programs
Modi's government has introduced several social welfare programs targeting the poor and marginalized sections of society. Initiatives such as the 'Pradhan Mantri Jan Dhan Yojana' (PMJDY), 'Pradhan Mantri Ujjwala Yojana' (PMUY), and 'Ayushman Bharat' have been instrumental in providing financial inclusion, clean cooking fuel, and healthcare facilities to millions of Indians.
Moreover, the 'Swachh Bharat Abhiyan' (Clean India Mission) has been a game-changer in improving sanitation and hygiene practices across the country. As a result, these initiatives have significantly enhanced the quality of life for millions of Indians, particularly those living in rural areas.
Boosting the Agricultural Sector
The agricultural sector has been a priority for Modi's government, given its critical role in India's economy and food security. The government has implemented numerous schemes, such as the 'Pradhan Mantri Kisan Samman Nidhi' (PM-KISAN) and 'Pradhan Mantri Fasal Bima Yojana' (PMFBY), to provide income support and crop insurance to farmers.
Furthermore, the government has also focused on enhancing agricultural productivity through initiatives like the 'Soil Health Card' scheme and 'Neem Coated Urea' policy. These efforts have not only improved the livelihoods of farmers but also ensured food security for the nation.
Enhancing National Security
Modi's government has been steadfast in its commitment to strengthening India's national security. The government has taken several measures to modernize the armed forces, including the acquisition of advanced weaponry and equipment. Additionally, the government's 'Act East' policy has played a crucial role in bolstering India's strategic partnerships in the Indo-Pacific region.
Furthermore, the government has adopted a proactive approach in tackling internal security threats, including terrorism and left-wing extremism. The surgical strikes in 2016 and the Balakot airstrikes in 2019 exemplify the government's resolve to safeguard India's sovereignty and territorial integrity.
Empowering Women
Women empowerment has been a key agenda for Modi's government. The government has introduced several schemes, such as the 'Beti Bachao, Beti Padhao' (Save the Daughter, Educate the Daughter) campaign and 'Pradhan Mantri Sukanya Samriddhi Yojana' (PMSSY), to promote girl child education and financial security.
Additionally, the government has also made concerted efforts to improve women's safety and well-being by enacting stricter laws against sexual harassment and female foeticide. As a result, these initiatives have contributed to bridging the gender gap and fostering a more inclusive society.
Promoting Environmental Sustainability
Modi's government has shown a strong commitment to environmental sustainability by adopting various green initiatives. The government has set ambitious targets for renewable energy generation and launched the 'International Solar Alliance' (ISA) to promote solar energy globally.
Moreover, the government has also implemented several measures to curb air pollution, such as the 'National Clean Air Programme' (NCAP) and tighter vehicular emission norms. These efforts have not only improved India's environmental performance but also demonstrated the country's leadership in combating climate change.
Addressing Criticisms
While Modi's government has achieved considerable success in various domains, it has also faced criticisms on several fronts. Issues such as the demonetization move, handling of the COVID-19 pandemic, and concerns over social harmony have been points of contention.
However, it is essential to consider the broader picture and acknowledge the numerous positive changes that have occurred under Modi's leadership. In a diverse and complex country like India, addressing every challenge is a herculean task, and progress often takes time to materialize.
Conclusion
In conclusion, India has indeed witnessed significant progress under Modi's reign as Prime Minister. The government's various policies and initiatives have transformed the country's economic, social, and political landscape, benefiting millions of Indians in the process.
While there are areas that need improvement and challenges that remain to be addressed, it is undeniable that India has made considerable strides under Modi's leadership. As the country continues on its growth trajectory, it is essential to build on these achievements and further strengthen the foundations of a prosperous and inclusive India.
Leave a Replay